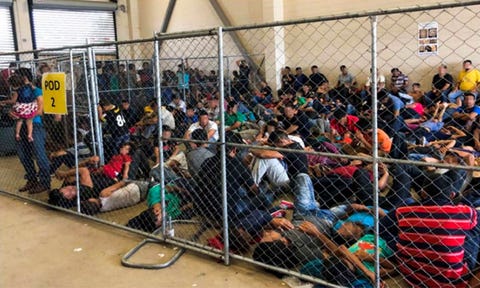 For the children in those concentration camps who are deaf, or speak only their indigenous language, and do not speak or understand Spanish, they are left with no ability to communicate with most of their fellow prisoners–and maybe, none at all–and no communication with the outside world.
Imagine this!
Put yourself in the place of those children–of ONE of those children–thrown into a living hell, no language but that in your own head, surrounded by an unintelligible chaos.
Imagine this!
Close your eyes and put yourself inside that ONE CHILD–and tell me, how anything could justify what WE are doing to just that ONE CHILD!